Vacation Rental Pro Day 2018
VR PRO Day is Hawaii's annual vacation rental industry conference, held in conjunction with Hawaii Life's Worthshop Series. It's a full day of powerful presentations by industry leaders combined with networking that result in valuable takeaways that property managers and booking agents can apply to their practice. We firmly believe that rentals and real estate go hand-in-hand, but that the two disciplines require unique skill sets.
As our marketplace evolves, it's vital that we take the time to cultivate best business practices individually, and as a group. Together, we can raise industry standards and shed a more positive light on short-term rentals in Hawaii. Individually, we can continue to cultivate new marketing tools and grow our customer database, while being mindful of the message we are sending.
This year, Hawaii Life teamed up with the Vacation Rental Managers Association (VRMA). VR PRO Day 4.0 kicked off with Ben Edwards from Weatherby Consulting, who discussed the pros and cons of selling your business, and how you can prepare it for its next phase. Other highlights included Steve Milo's honest thoughts on OTAs and Market Insights.
Booking.com shared updates on travel trends that influence consumer behavior. Durk Johnson of Vacation Rental Housekeeping Professionals kept the group intrigued with a Q&A series on housekeeping. To round out the conference, a governmental affairs panel with representatives from Airbnb, HomeAway and VRMA discussed the latest legislative issues.
The day wasn't only about presentations. There was plenty of time to network with our vendors during the breakfast buffet and pau hana cocktail reception. At 2018's sold out event and with a room full of Brokers, Property Managers, Marketers and Reservation Agents, everyone saw the importance of taking a break from our busy schedules to learn, network and cultivate our practice.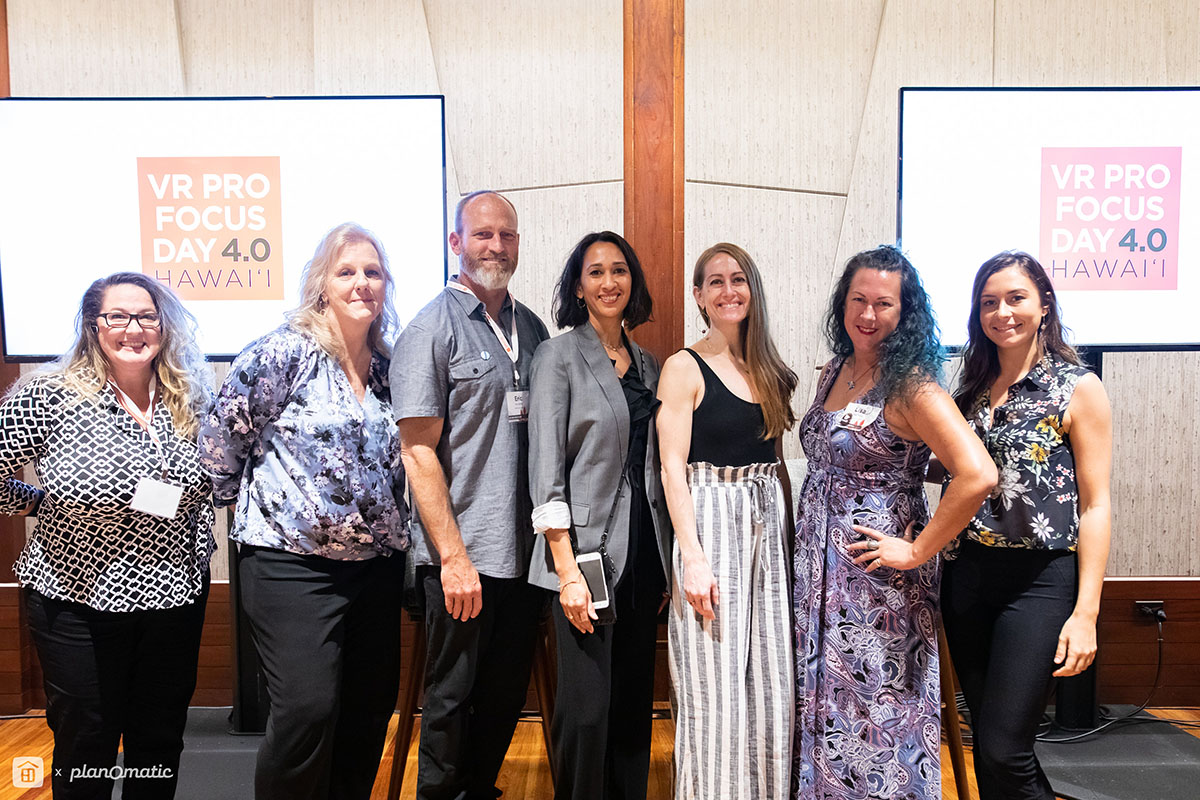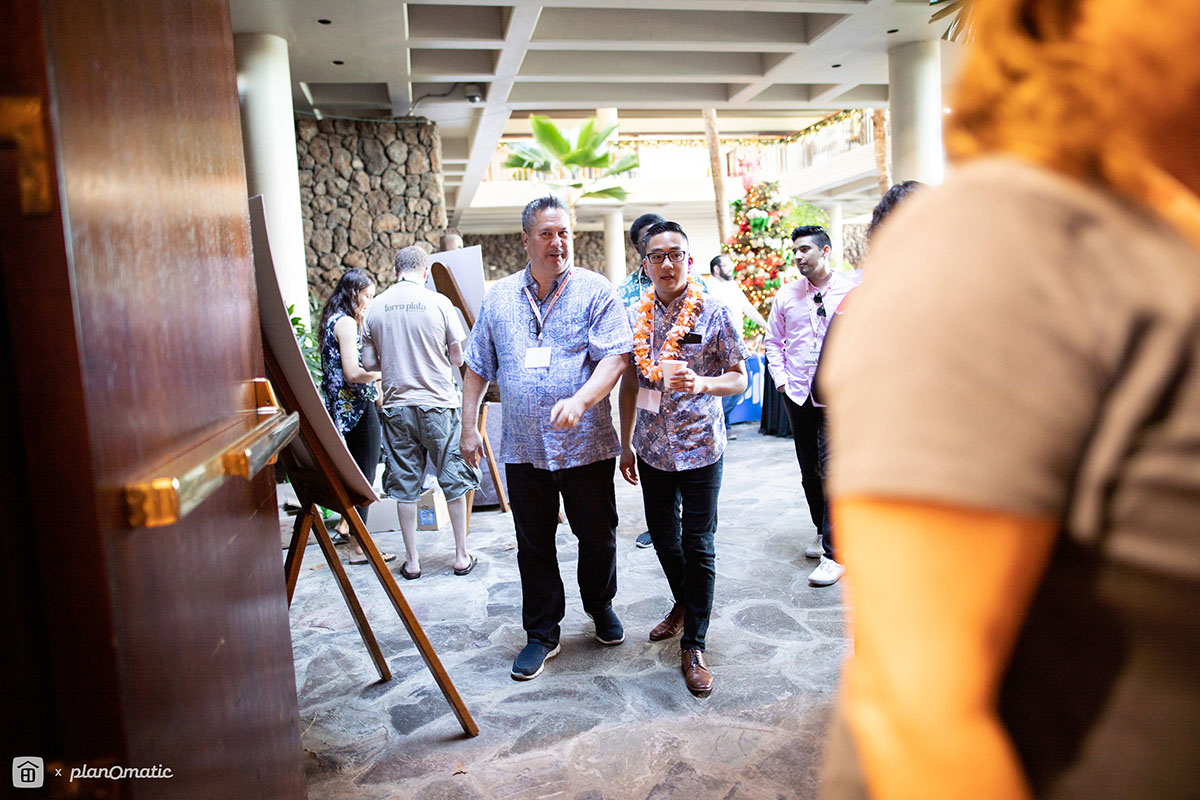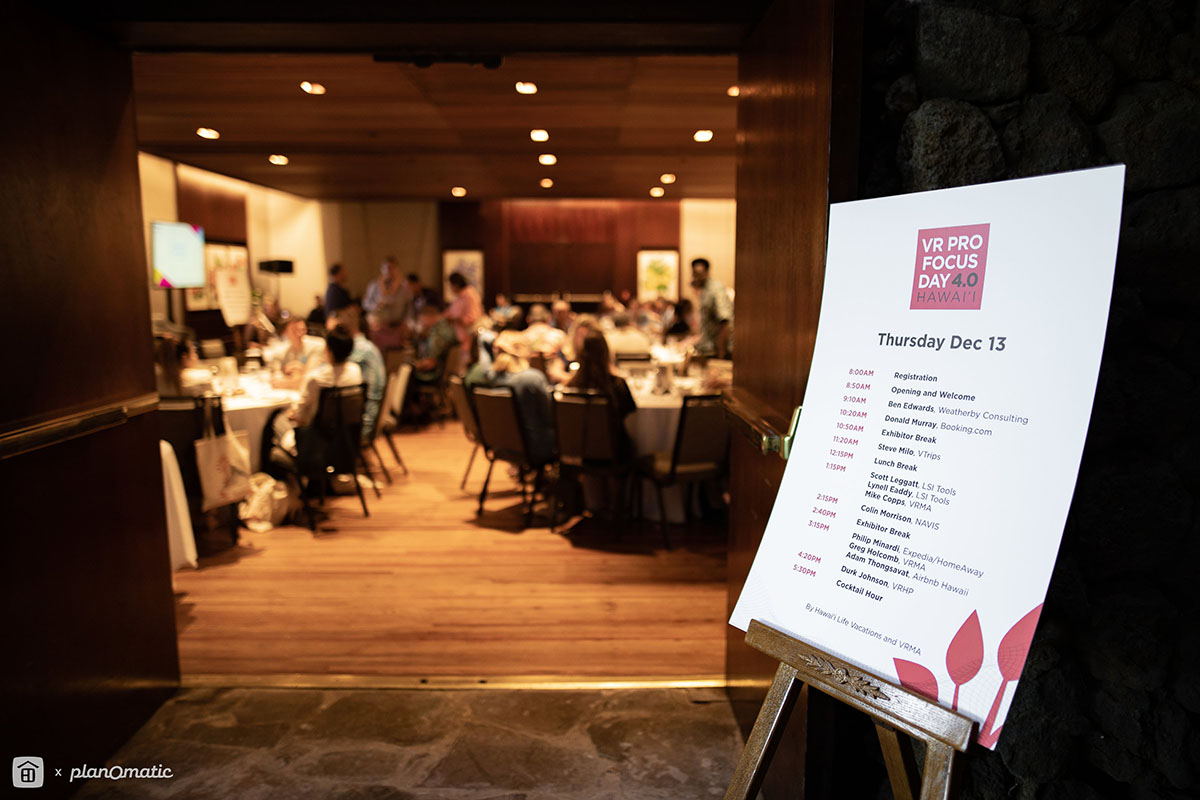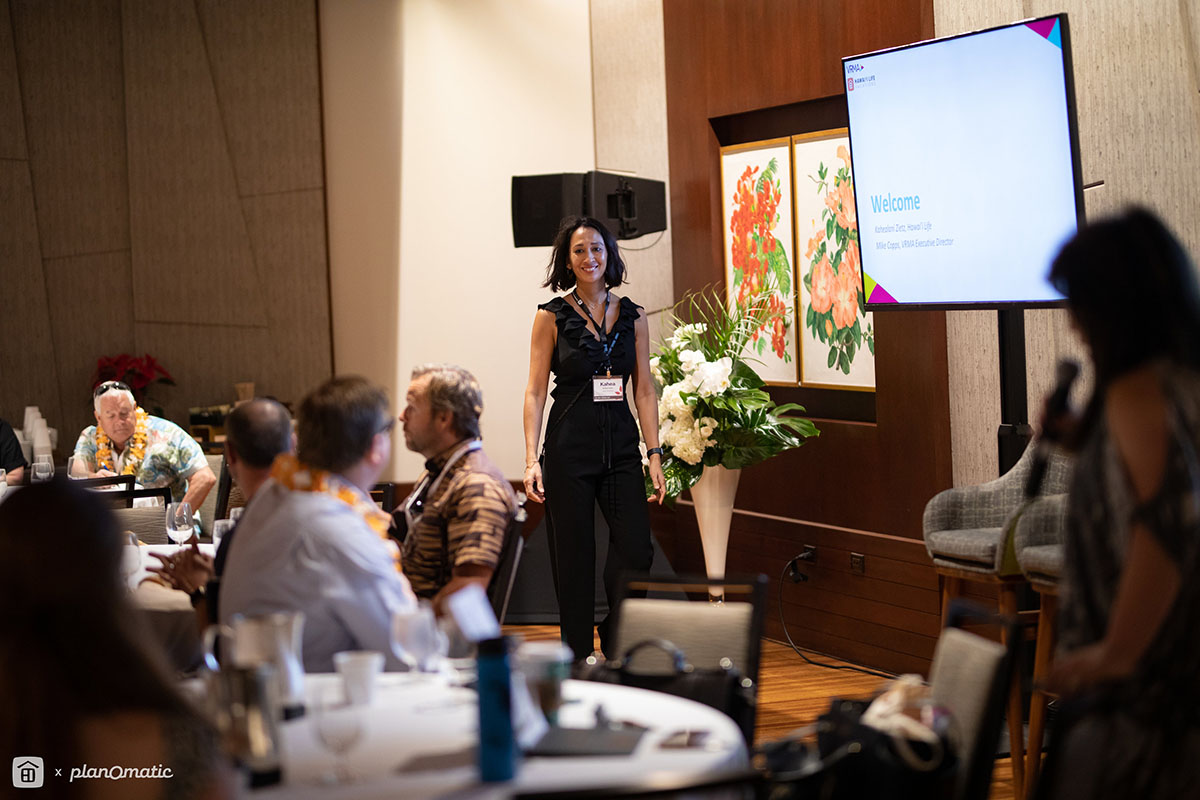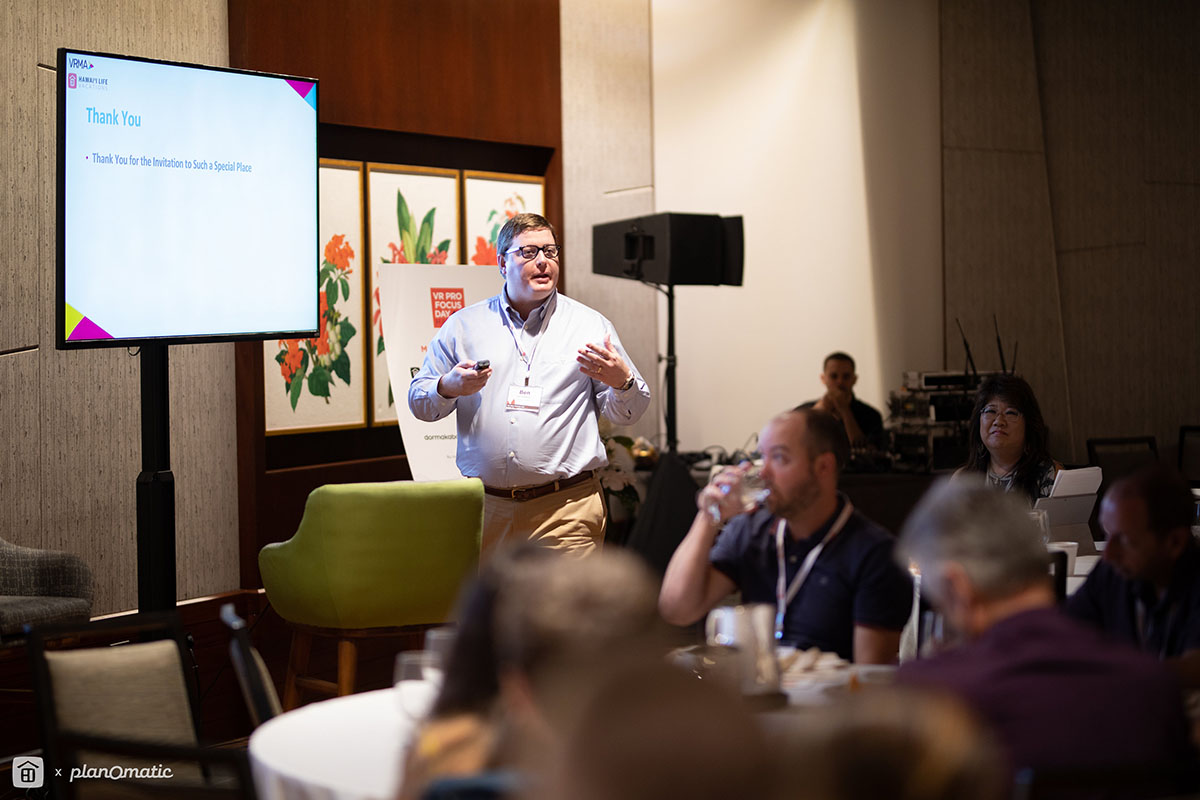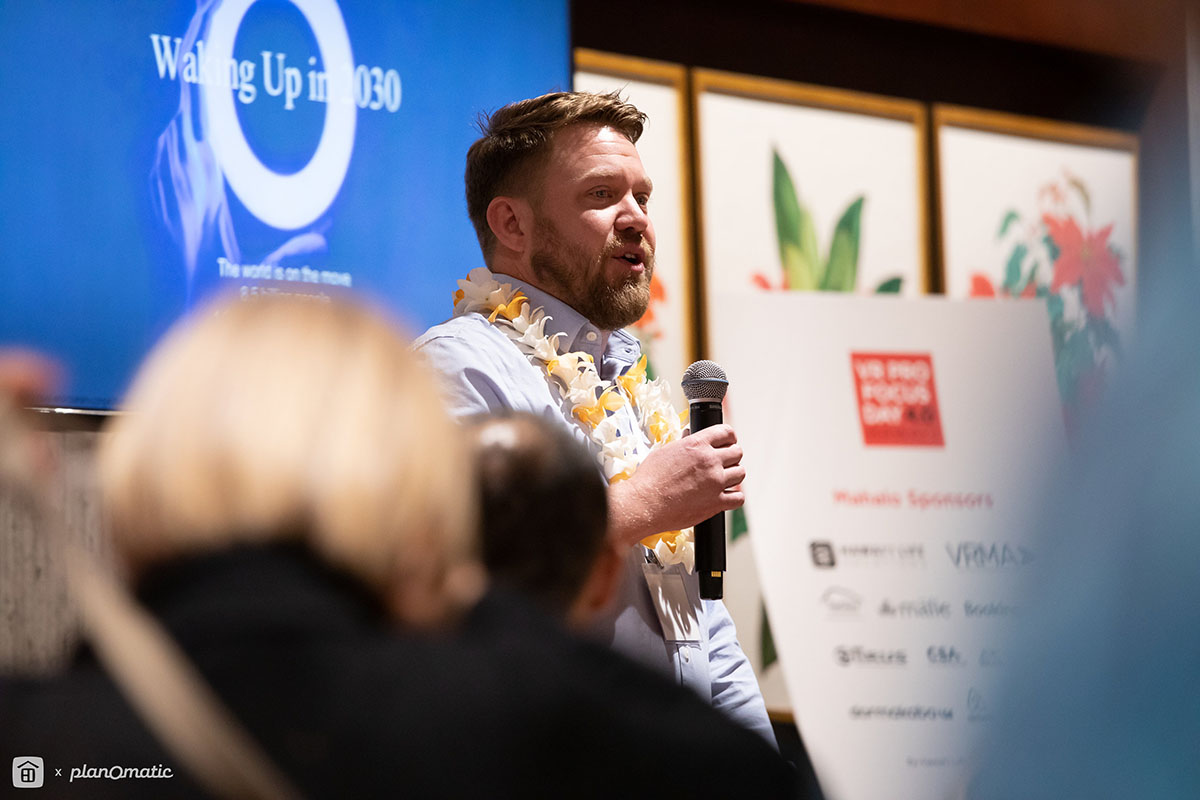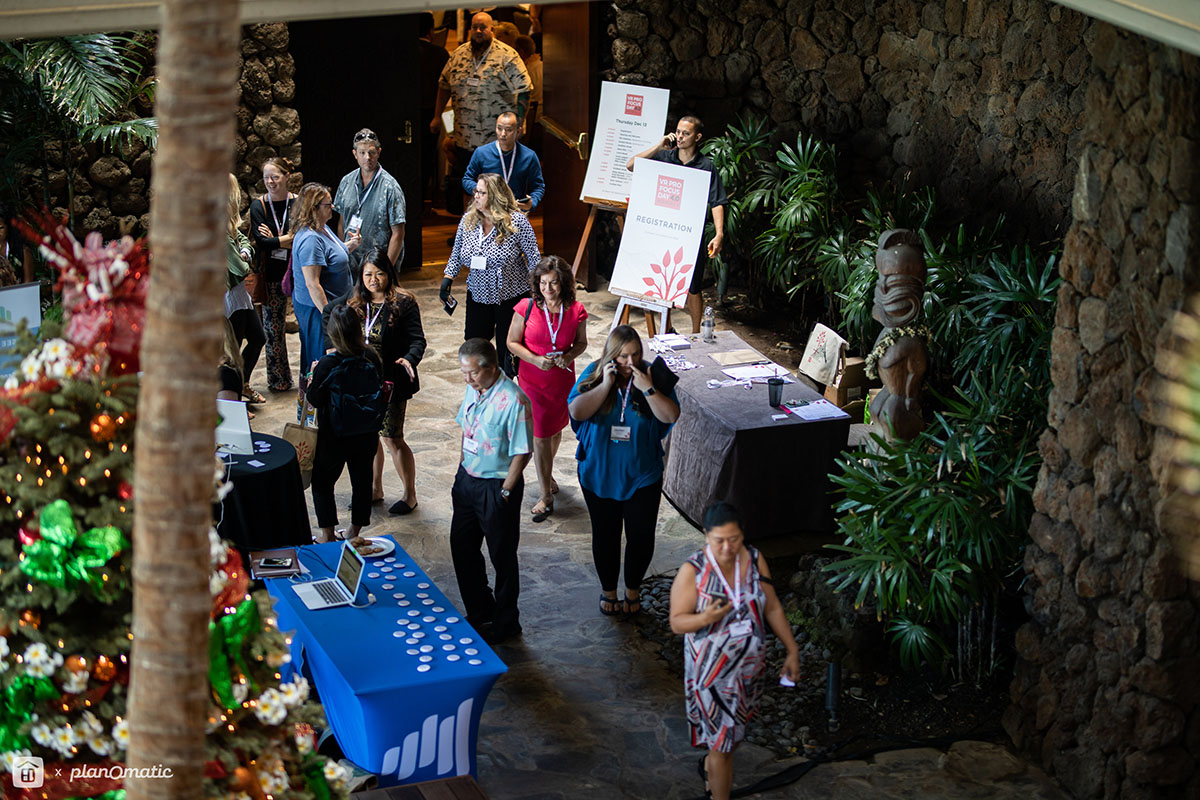 All photos courtesy of AJ Canaria of PlanOmatic. Please click here for a complete photo gallery of Worthshop 8.